Now ladies, although there are many wonderful tutorials and blogposts on how to pin curl and style like a pro, i have found that there is a lack of information about achieving this vintage look on naturally curly locks.
Hair styles of the 40's and 50's generally involve a curl whether that be in the form of soft waves like this:
Dita Von Teese
Veronica Lake
Sleek and perfect styles like this:
Betty Grable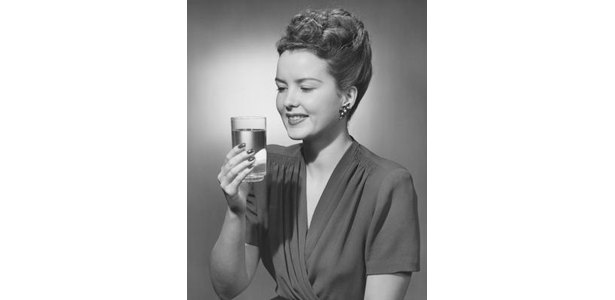 Oh so Glamorous
or all out Hollywood glamour like this:
Gene Tierney
Marilyn Monroe
All of these styles have a few things in common; no frizz and structured curls. If any of you ladies have curly hair then you will know this already but for those of you who dream of luscious curls hear this: frizz and structure to your curl is something we curly Sue's have to battle with all the time! haha
With this in mind, these are my tips and tricks for taming those curls baby dolls!
I always use a setting lotion when pin curling or vintage styling my hair as this creates a solid foundation for setting those curls in place and making sure they stay put not only for the day but hopefully for a few days. I will be doing a product review on my favourite setting lotion soon. Just for your reference, this is my wet hair au naturel.
I have found that it is pretty much essential for you to blowdry your hair before you begin styling. I have had experience in setting my pin curls when my hair is wet and it really all depends on the look you are trying to achieve as to whether this method works. If you are trying to re-create any of the looks in the above pictures, then a wet set (in my experience) doesn't work well. Now you may be thinking Ana, whats the point in blowdrying your curly hair straight just to curl it again?
Well blowdrying smooths out and stretches the curl giving you a smother base to start from and although it will cause heat damage to your hair as anything involving heat will do, using a good blowdrying lotion always helps combat this.
Now for the those pin curls baby! I prefer using a dry set after spending all that time blowdrying! so i take a spary bottle with water sometimes with a tiny bit of whatever setting lotion i have handy and moisten the hair slightly and then roll, roll, roll!!
If your lucky you will look as glamorous as me right now!
Depending on what look your going for the brushing out of your curls will vary and trust me ladies you will try many different ways of brushing and setting your hair to find out what works best for you. What i have discovered is the use of a good hairspray, some pomade and de-humidifying spray are a must for all you ladies not just us curly Sues.
All hair is different and what works for some might not work for all and with all techniques that are not always in modern use, practice most definitely makes perfect.
Good luck with your curls, I would love to know how you all get on!
Hugs and Kisses
Ana